1. Everyone is jealous of Florida's weather.

Compared forecasts for March 19, 2014
And that was a warm day for New York this month. While the northern part of the country spent this winter dealing with the never-ending Polar Vortex, most people in Florida are just hanging out in very comfortable temperatures ranging from the 60s (at the lowest!) to the high 70s. Seriously, that's usually how low it gets in the winter. Florida may have to deal with a lot of Spring Breakers, but how can you blame those people? We get to wear shorts and t-shirts 365 days a year.
2. Vacation 24/7
Florida is big. It's so big that a four-hour drive will get you from Disney World in Orlando to the shores of Miami Beach, and that's only traversing a small part of the state. Florida's rich and diverse culture presents a unique opportunity to only drive a few hours and feel like you're in a whole different place. And that's a wonderful thing.
3. Watch rocket launches in your backyard.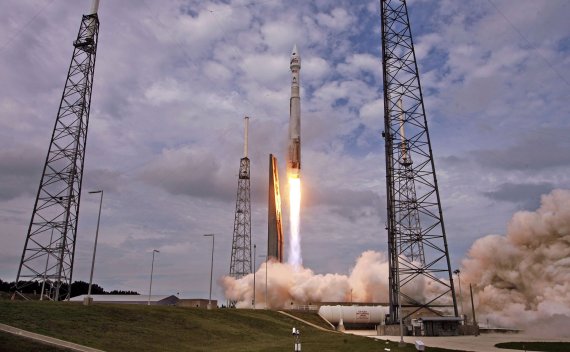 Orlando Sentinel via Getty Images
An AtlasV rocket, carrying the Maven spacecraft, blasts off at Cape Canaveral in November 2013.
When America decided to launch its space program, Cape Canaveral's location in central Florida proved to be the perfect place due to its close proximity to the Equator, which allows rockets to take advantage of Earth's velocity if they head eastward for orbit. NASA began building the Kennedy Space Center in 1962, and since then it's been the home of the Apollo space program and the location of many shuttle launches. Unfortunately, the space shuttle program was retired in 2011, but the site is still launching rockets, even if people aren't in them.
4. Florida brought the gift of Publix subs to the rest of the (southeastern) United States.
If you've never sampled a Publix sub at one of the grocery chain's stores across the South, you're missing out. We know Publix doesn't only exist in Florida, but it was founded in Winter Haven, Fla., in 1930. That means you owe it to the Sunshine State when you bite into that delicious Publix sub.
5. The Orlando area attracts more visitors than any other amusement park destination in the United States.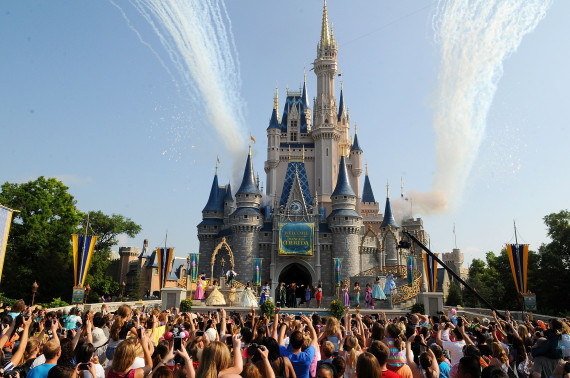 Gerardo Mora via Getty Images
It seems like there is an amusement park in Orlando that caters to almost any interest someone could have. We've got Islands of Adventure, LEGOLAND, Seaworld and Holy Land Experience, which is a "living, biblical museum that takes you 7000 miles away and 2000 years back in time to the land of the Bible," according to the park's website. Oh, and don't forget about Disney World -- the behemoth of theme parks, which includes four individual amusement parks, two water parks, a downtown area, a boardwalk and a "Sports Complex."
6. Tampa's Cigar City Brewery makes some of your favorite beers.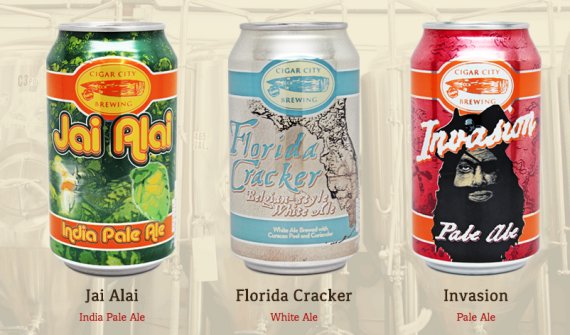 This awesome brewery makes the highly popular (among craft beer connoisseurs) Jai Alai IPA. According to their website, many of the beers they produce "reflect the sensibilities and ingredients of Florida." For example, they make a beer called Cubano-Style Espresso Brown Ale.
7. Florida provides the whole country with oranges.
Since orange juice is the state beverage, it's only fitting that the glorious orange is the state fruit. The fruit is a huge part of Florida's economy, as the state provides the country with most of its oranges. In 2012, Florida produced 70 percent of oranges in the U.S. And that's important, since our country's per-person consumption of oranges is higher than that of any other fruit, according to the Ag Marketing Resource Center.
8. Rainstorms rarely last longer than a couple of hours in Florida.
If there's one word to describe Florida's weather, it would be "unpredictable." One moment you could be tanning in the sun, and the next you'll be running to find shelter to escape pouring rain. The good news is that the rain will usually not last long. Rainstorms are caused by intense heat building up over the Everglades, resulting in afternoon downpours. But after a few minutes to a couple of hours, that sun is shining again.
9. St. Augustine is the oldest continuously occupied settlement of European and African-American origin in the country.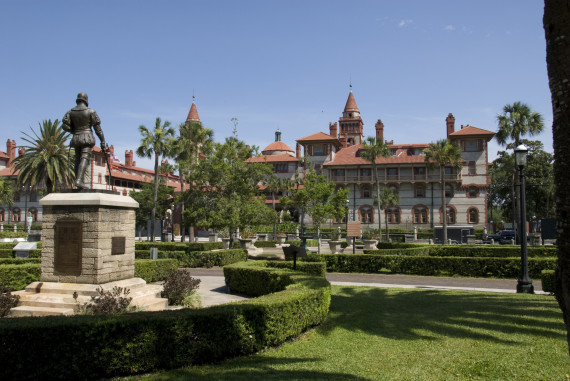 Dennis K. Johnson via Getty Images
That's right. In 1565, before Jamestown and before Plymouth Rock, the Spanish landed at St. Augustine, making it the nation's oldest city. St. Augustine can also call itself the only city in the U.S. with a street pattern and architectural environment that reflects Spanish origins.
10. And finally: For Floridians, reading the newspaper is truly enjoyable.

Want to know the truth? Floridians are just laughing along with you. They have the most entertaining and mind-boggling news stories to wake up to every morning, and have the same reactions you do to the tales that come out of the state. Even though you may laugh at how crazy some Floridians are, for the people who live there, they know there is truly no better place in the world to be.
Source: Huffingtonpost.com