If you enjoy a friendly community atmosphere, gorgeous scenery, relaxing by the pool, long walks or riding your bike on paved trails, potlucks and special events with friends then the Lake James Community is your number one choice for your 55+ adult community.
Time and time again the residents at Lake James compliment us on the safe atmosphere we have created for them to enjoy the incredible Florida weather and a relaxing lifestyle.
In the 2012 Spring Parade of Homes, our Lake James model home won "Best Master Bath" and "Best Exterior". Couple that with our 20 "Home of the Year" Awards andover 35 years of experience, you get a home builder you can trust. Come see our new award winning for yourself. Drop by our model home hours or call to arrange an appointment. We are confident you will love your new "White House".
QUICK FACTS:
8-Acre Lake
Walking Paths
Heated Outdoor Pool
Fitness Room
Multi-Functional Clubhouse
UTILITIES:
Lakeland Electric
Polk County Utilities Water & Sewer
Polk County Reuse Water for Irrigation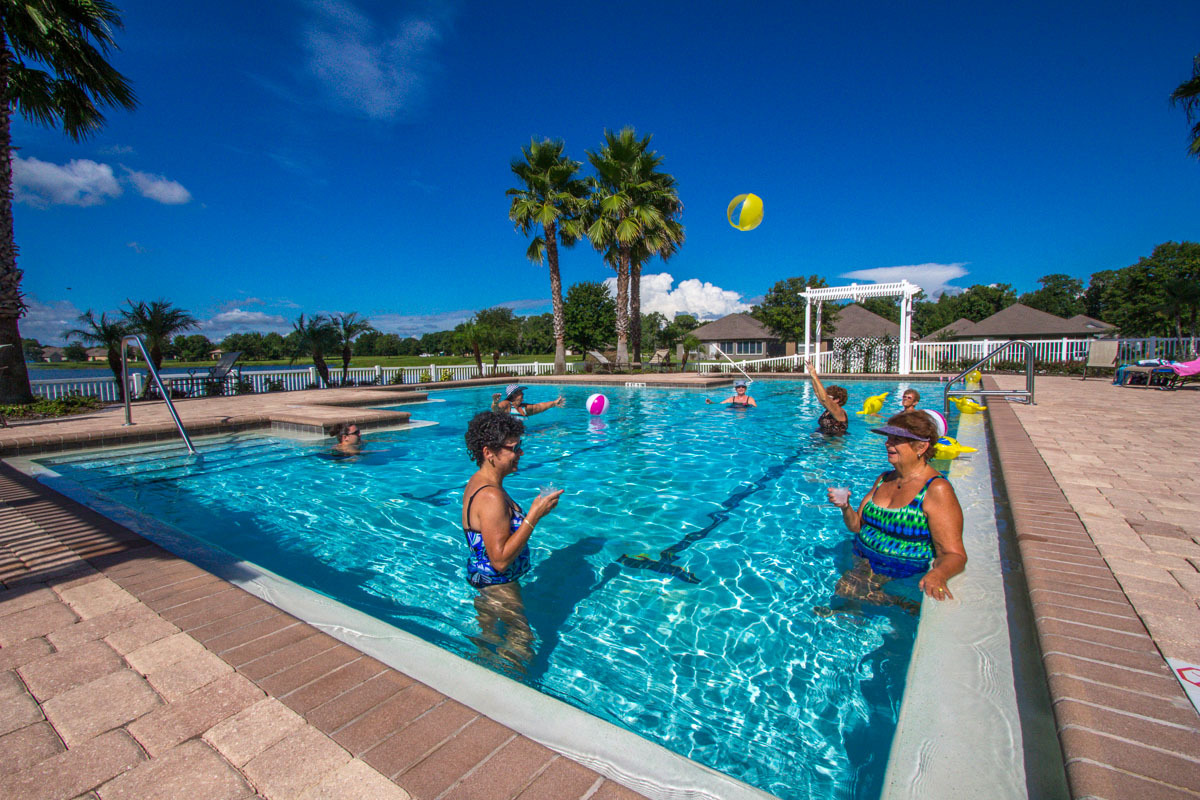 For nearly 40 years, Ernie White Construction, Inc. has been serving Central Florida as one of its premier homebuilders. Since joining the Polk County Builders Association in 1981 Ernie White Construction, Inc. has been awarded "Builder of the Year" as well as the prestigious Parade of Homes "Home of the Year" 31 times.
Taking care of our reputation by taking care of our customers has established Ernie White Construction, Inc. as a dependable innovative and financially sound company. Since 1977 we have built over 2,500 homes which gives us great satisfaction and pride in our company. Homeowner satisfaction is our number one goal.
We are confident that you will find the dream home you deserve by owning your very own "White House".
Ernie White built his first home in 1974. It just so happens, it was for himself. This experience ignited a desire to want to build homes the way people would want a home to be built.
Right away Ernie knew if he was going to build a quality home, he needed to make sure he knew how to do it right. In 1978, he became a State-Certified Residential Building Contractor. He then proceeded to get his Certified Building Contractor License. Recently, he became a Certified Home Inspector.
After many trials and persistent hard work, Ernie garnished his first prestigious award in 1986, and again in 2014, where he won the PCBA "Builder of the Year" Award. But that wouldn't be all. Since 1981, Ernie White Construction has participated in every Parade of Homes to date and his homes have taken home Parade Winners in the following years: 1981, 1985, 1988, 1991, 1993, 1997, 1998, 1999, 2001, 2002, 2003, 2004, 2005, 2006, 2007, 2008, 2009, 2010, 2011, and most recently, 2012, 2013, 2014, 2015, 2016, and 2017.
While awards and accolades certainly have their place, we feel the true measure of our success is our people. Some members of our staff have been with us for more than 30 years, working through multiple economic woes and real estate struggles. Through it all we have never had to comprise on the quality of the home we provide.
Through the years, Ernie White Construction has not only built more than 3,000 homes in the Central Florida area, but has also developed multiple commercial projects, including office and apartment buildings, subdivison developments, and is the exclusive builder for Lake James Adult Community.
A huge part of the success of EWC is a majority of our homeowners are repeat business. Many of them are on their third and fourth "White House". Our quality construction, willingness to accommodate owners with special needs, and our desire to make your home truly your own is a process we have perfected over time. We feel that approach will allow us to continue to be successful, withstanding the test of time.